Need Help?
Get in touch with us. We will respond to all your queries within 1-2 hours during working days
info@cagd.gov.gh
(233) 302-678-801
Downloads
Annual Payroll Report
3.0 MB
End of Year Report
1.22 MB
Payroll Management
The Government Payroll Management Division is responsible for development, implementation and review of policies and guidelines for processing GoG payroll which includes payment and accounting for salaries and pensions, assignment of deduction codes for third party transactions.
The Division has two (2) Directorates namely:
Active Payroll Processing
Pensions Payroll Processing
ORGANOGRAM OF THE GOVERNMENT PAYROLL MANAGEMENT DIVISON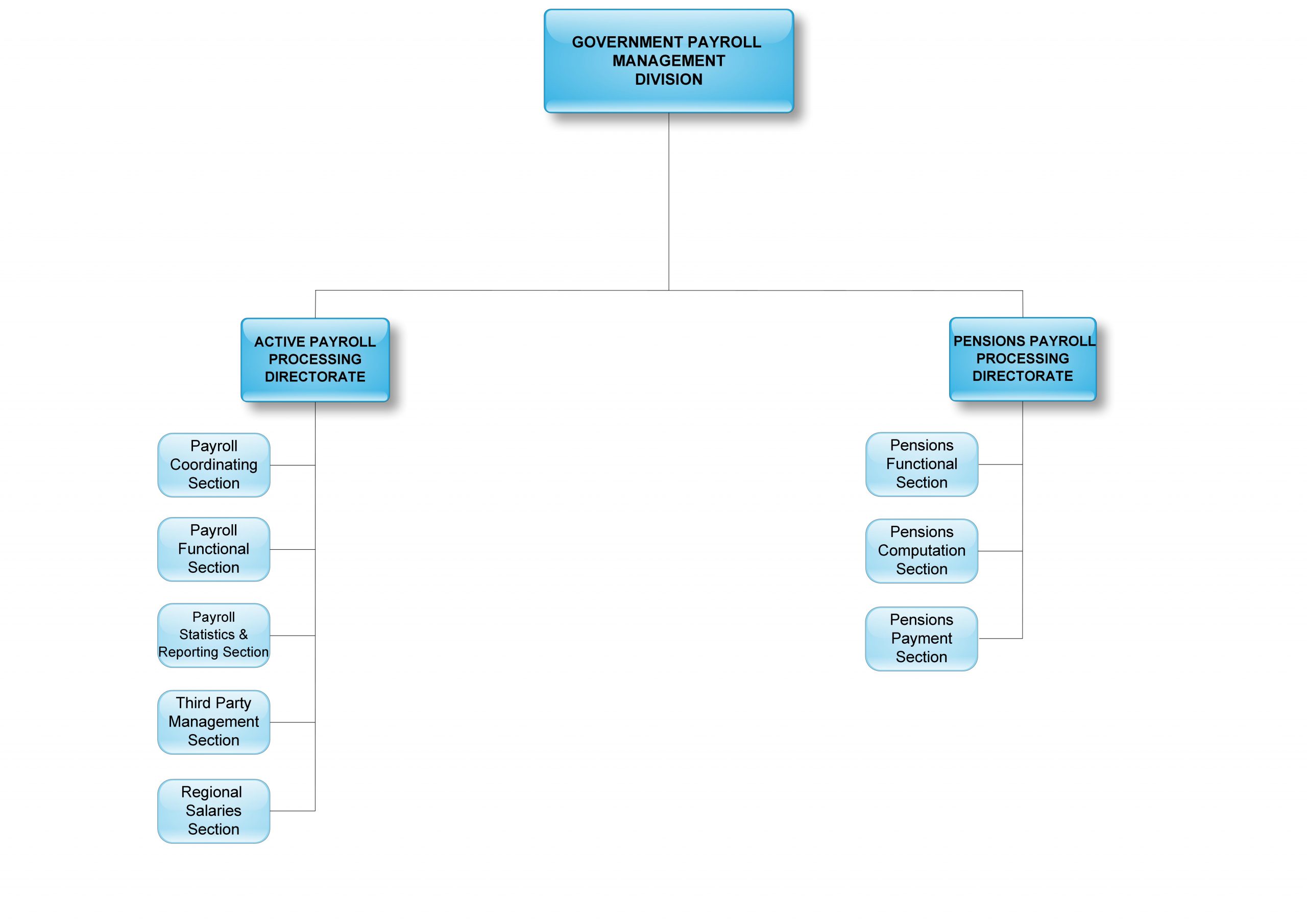 In addition to the main function of running the national payroll, other activities of the Division include:
Determination of the means of transmitting employee compensation,
Publishing dates for payment of salaries and pensions,
Generation and transmission of monthly salary payment vouchers for validation by covered entities before final payroll run,
Preparation of payroll reports for management,
Monitoring of expenditure on compensation of employees,
Prescription of procedures and actions required for the retrieval of unearned salaries and pensions paid out,
Processing of deductions from salaries and pensions for payment to both statutory institutions and other third parties,
Notification and prescription of sanctions for officers who fail to validate salary payment vouchers,
Migration of subvented organisations unto the mechanised payroll.