Need Help?
Get in touch with us. We will respond to all your queries within 1-2 hours during working days
info@cagd.gov.gh
(233) 302-678-801
Downloads
Annual Payroll Report
3.0 MB
End of Year Report
1.22 MB
Information & Communication Technology Management (ICTM) Division
The Division exists to provide an integrated Information Technology environment that advances the core mission of the Department. It is to ensure the provision, maintenance and upgrade of appropriate Information Communication Technology (ICT) resources and services to support the operations of the Department. It also advices management on new developments in ICT.
The Division has three (3) Directorates namely:
ICT Infrastructure & Operations
ICT Administration & Service Management
Application Management & Interfaces
ORGANOGRAM OF THE ICTM DIVISON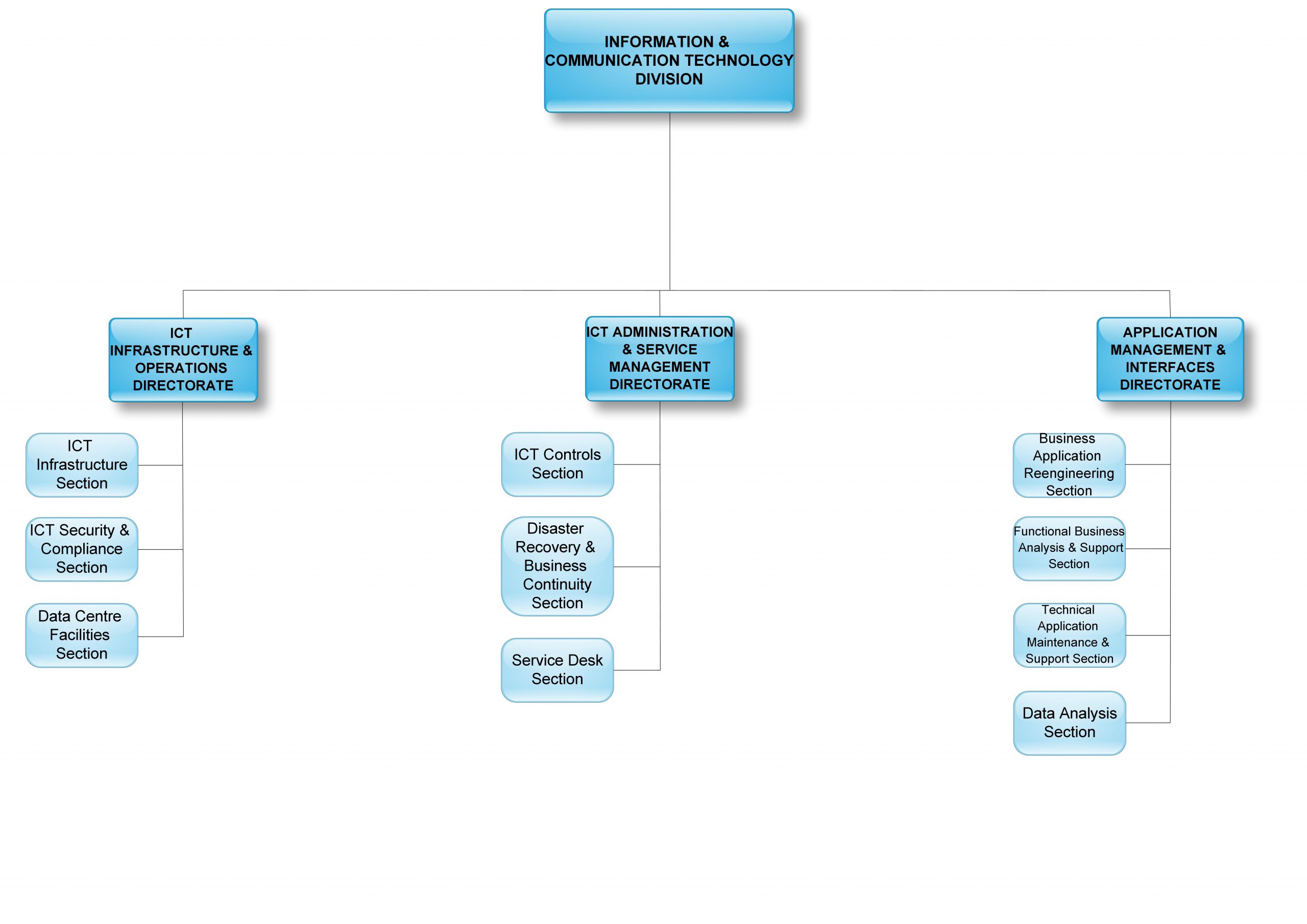 FUNCTIONS OF THE DIVISION:
Advise management on ICT policy,
Develop strategic plans for the technological development of the CAGD,
Establish procedures, standards and guidelines for the implementation of IT/IM systems of the CAGD,
Document the ICT realities and requirements of the Department,
Ensure the procurement, installation and maintenance of IT infrastructure,
Address the IT/IM Human Resource Management issues related to the delivery of services within the CAGD,
Monitor and evaluate the implementation of IT/IM systems,
Design and implement ICT disaster recovery plans.