The 2022 Annual Performance Agreement between the Controller and Accountant-General and the Deputy Controllers and Accountant-Generals (DCAGs) have been signed in a short ceremony at the Head office of the Department.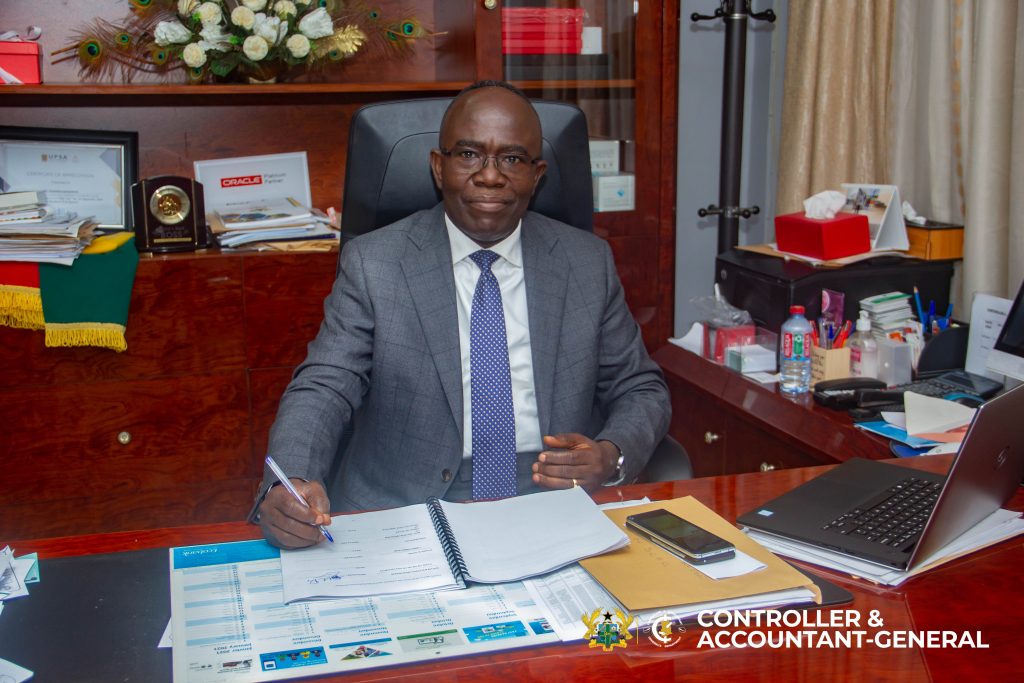 The DCAGs were made up of Mr. Wisdom Komlan Messan, in-charge of Payroll Management and Audit and Investigations, Dr. Edward Akuamoah-Boateng, Financial Management Services, Mrs. Emelia Osei Derkyi, Finance and Administration, Mr. Jacob Yeboa, Information & Communication Technology Management (ICTM) and Mr. Kwasi Agyei, Treasury.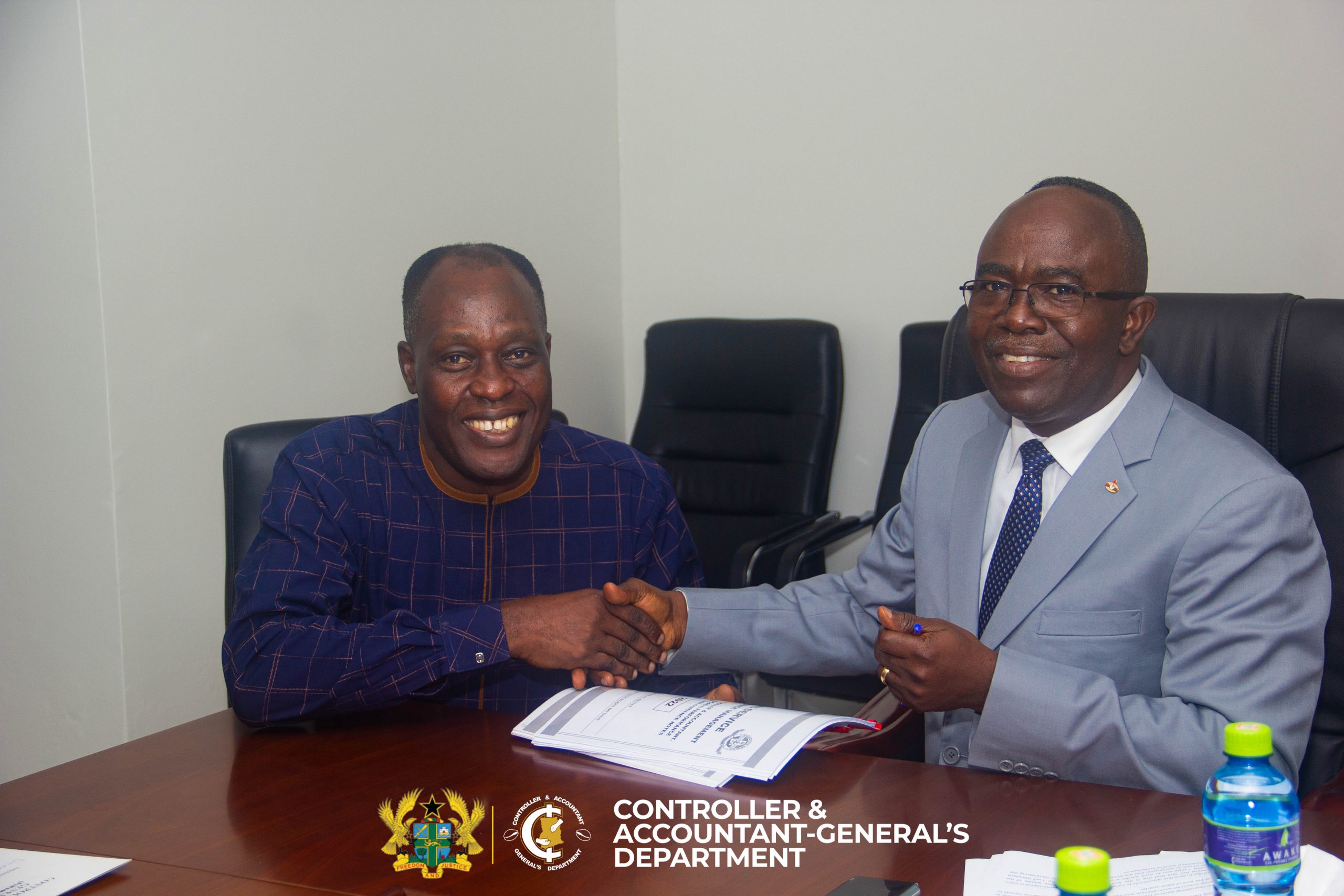 The Annual Performance Agreement is part of the mandate of the office of the Head of Civil Service which requires that Officers on the Director Grades and Heads of Departments/Agencies sign Annual Performance Agreement to provide a framework for performance management. This is to facilitate effective communication of the work requirements, alignment of the Department's goals as well as individual goals and targets.
The Controller and Accountant-General, Mr. Kwasi Kwaning-Bosompem in his remarks congratulated the DCAGs for their excellent and tremendous work in the year 2021. He said that the Annual Performance Agreement has been in existence since 2014 and this is the first time such an agreement has been signed at the Deputies level in the Department. He also added that the agreement signed would be assessed in 2023.
Mr. Kwasi Kwaning-Bosompem further explained that the Performance Agreement is an opportunity to improve upon the activities of the Divisions by the Heads. This would lead to increased accountability, enhanced performance and proper use of resources. It is also expected that the signing of the Performance Agreement will help each Division to work towards achieving the goals identified by the Department and also measure set targets.