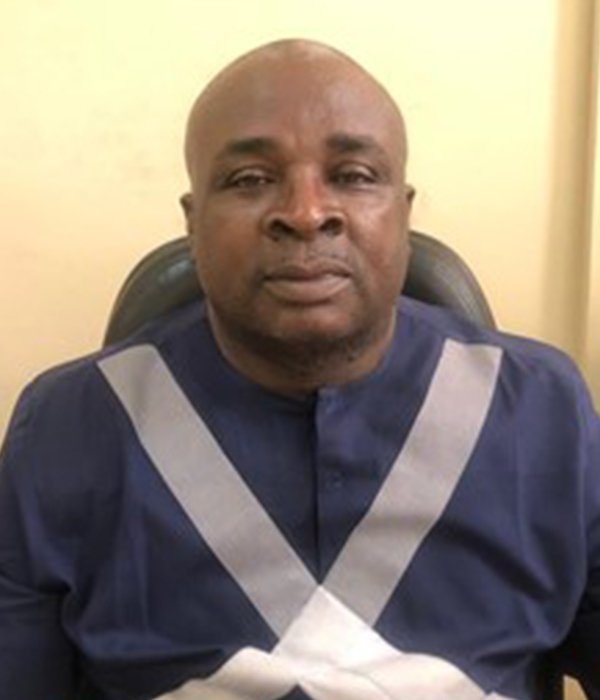 Ignatius Kwame Otoo
Central Region
Ignatius Kwame Otoo joined the Controller and Accountant- General's Department some 28 years ago as an Accountant in Kumasi. He is currently the Central Regional Director.
He is married with Seven (7) children. He is a staunch Catholic.
His hobbies include Sports (football), farming and reading.
He is an alumnus of Takoradi Polytechnic (now Takoradi Technical Polytechnic).
Professional Background
Ignatius rose through the ranks vears the years and he is currently a Chief Accountant. He is a Professional Accountant and a member of the ICA (GH) since November 2012.
Some of the Units/Departments/MMDAs he has worked with include the defunct fuel unit, Office of the Administrator of School Lands (OASL), Atwima Mponua District Assembly, Kumasi Metro Assembly (KMA), Department of Feeder Roads, Asokwa Municipal Assembly, in all these areas he served as Head of Finance.
He currently serves on the Audit Committee of the Central Regional Co-coordinating Council, Cape Coast.
The Central Regional Directorate has total staff strength of One Hundred and Ninety- Six (196). This number includes 14 professionals.
The perform the following functions;
Monitor and enforce total compliance by MMDAs and MDAs with the Financial Management Act 2016. (Act 921).
Responsible for the implementation of Controller and Accountant-General Administrative Directives.
Support CAP 30 pensioners with all pension-related issues.
Exercise an oversight responsibility on all payroll related activities.
Responsible for all the activities of the Region that affects the Controller and Accountant-General.
Responsible for driving capacity development and professional growth of staff within Region.
Responsible for routine monitoring and evaluation of staff performance management.
Responsible for effective and proper accounting for all Public Financial resources by officers in the Region inclusive of motoring payroll cost.
Serves as a liaison between the MMDAs and MDAs in the Region and the Controller and Accountant-General's Department.