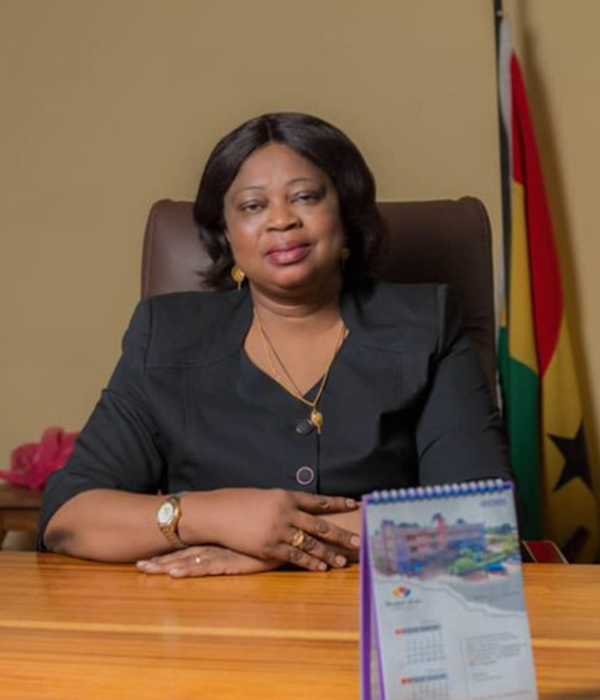 Genevieve T. Fuseini
Northern Region
Genevieve T. Fuseini is a results-oriented Chartered Accountant, known for meticulousness, organization skills and the ability to provide continuous management of financial systems and budgets. She has a deep insight into playing a strategic role by providing professional advice in public sector Accounting.
She is a devout Catholic, and married with 2 Children.
EDUCATIONAL BACKGROUND
Mrs. Genevieve T. Fuseini is a Chartered Accountant with Eleven (11) years post qualification experience in the Public Sector. She qualified in November 2009. She was employed at the Controller & Accountant General's Department in December 1995 as an Accountant after completing the Ghana Accounting Technicians Certification Programme (now Accounting Technician Scheme West Africa – ATSWA). In fact, she was the first female qualified Accounting Technician in the country and first female Staff of the CAGD in the Ashanti Region to qualify as a Chartered Accountant.
Mrs. Fuseini also holds a Masters Certificate in Local Government Financial Management from ILGS and a Post Graduate Diploma in Leadership & Management Studies from Paris School of Business Studies.
At the Department, she rose through the ranks and in January 2011 she was promoted as Chief Accountant.
PROFESSIONAL EXPERIENCE
Until her appointment to Head the Northern Regional Directorate in April 2020, she worked at Kumasi Metro Assembly as an Accounts Staff and Head of the Accounts Department in Public Works Department. She was given further responsibilities as the Head of Finance in the following assemblies; Sekyere East, Sekyere Kumawu, Offinso Municipal, Ejisu- Juaben and Mampong Municipal.
She is currently serving in the Audit Committee of Kumasi Technical University as ICA-GH representative and Mampong Government Hospital
NORTHERN REGIONAL PROFILE
The Northern Regional Directorate upholds the mission and vision of the Controller and Accountant Generals Department at the Regional and local governance Level. It seeks to provide financial management services to the government and general public in the local levels through efficient skilled and dedicated staff, using the most appropriate technology.
The Directorate has a total staff strength of 186 (One Hundred and Eighty-Six) as at January, 2021 and can boast of 11 (Eleven) Chartered Accountants and 9(Nine) Chief Accountants.
Functioning under the Treasury Division of the Department, the Regional Directorate has the following as its responsibilities
Execute all administrative Instructions from the Controller & Accountant General.
Carry out monitoring in all MMDAs and MDAs to ensure compliance with the Financial Management Act 2016, (Act 921)
Responsible for all the activities of the region that affects the Controller and Accountant General
Provides Pension services for CAP 30 pensioners.
Provide support for all Payroll activities including E-SPV Validators set up, Validation Supervision, GIFMIS supplier set- up E- pay slip related problems for Northern, Savanna and North East Regions.
Serves as a link between the Assembly and Departments in the Region and the Controller and Accountant General's Department.
Responsible for Improving Human Capacity of Staff in the region
Responsible for work scheduling, staff deployment within the region and monitoring of staff performance
Responsible for effective and proper accounting for all Public Financial resources by officers in the region inclusive of motoring payroll cost.