The acting Controller and Accountant General, Mr. Kwasi Kwaning Bosompem has inaugurated the Management Committee of the Controller and Accountant General's Department Welfare Scheme.
In a short ceremony at the department's premise, Mr Bosompem admonished the newly elected management committee, and the two nominated Trustees, who represent the voice of CAGD Management on the committee, to abide by the objectives of the scheme to ensure the welfare needs of staff are adequately met.
He further assured the committee of the full support and cooperation of management of CAGD.
The items they donated included a branded Barrel mounted on a stand with sinks, sanitizers and automated liquid soap dispenser. Receiving the items on behalf of the Department, Mr. Cephas Narh Dosoo, the Head of Public Relations Directorate thanked the Ensign Team for their kind gesture.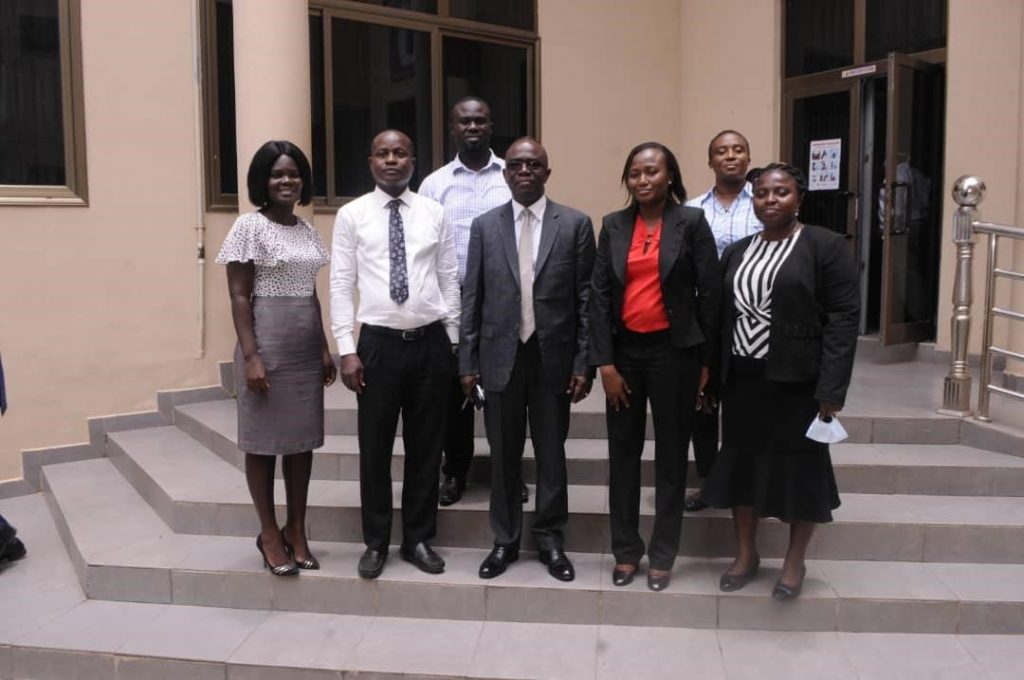 He said management will support the committee to fulfil its mandate, which includes the mobilisation of funds, growing the fund through investment portfolios, meeting the financial, social and medical needs of members through the prudent management of the funds as well as providing rapport, fraternity and unity among members at all times.
The Committee
The management committee was duly elected into office to steer the affairs of the scheme at a delegate's conference held on the August 26, 2020, after a vigorous and competitive electoral process.
The members of the Committee are:
Jennifer Tufuor – Elected Chairperson
Akosua Buabeng- Korsah – Elected Secretary
Isaac Aboagye – Elected Trustee
Godwin Zagbede – Elected Trustee
Dorothy Ayitiah – Nominated Trustee
Akua Asantewa Amponsah – Nominated Trustee
Naakie Osam-Sackey – Coordinator
The Deputy Controller and Accountant General (F&A) and all the other Deputies took turns to motivate and advise the officers to exhibit high sense of tolerance to divergent views, commitment, teamwork and always ensure that they serve the interest of members who have given them the mandate.
The CAGD Welfare has evolved over the past years from an association to its current status as a scheme and has served as a vehicle for meeting several welfare needs of staff ranging from granting soft loans, fraternising with members in times of need to making available several resources to staff at a reduced cost.